Islamic Association of Raleigh
808 Atwater Street
Raleigh, NC 27607
Tel. (919) 834-9572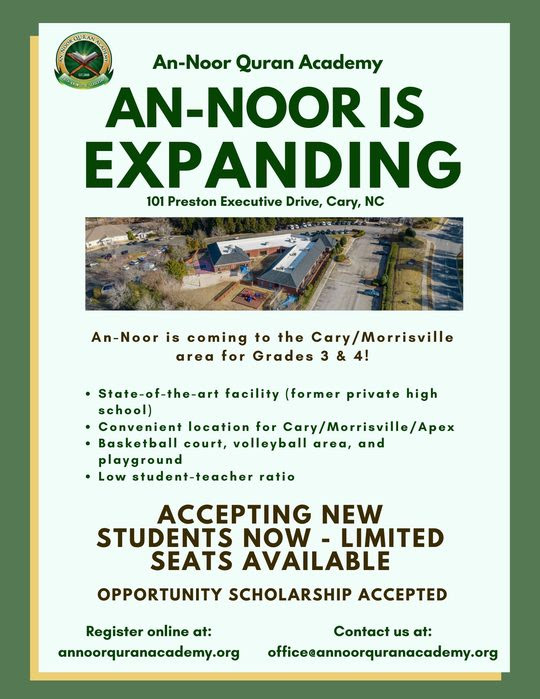 The An-Noor Quran Academy is delighted to announce the opening of a new branch for 3rd and 4th graders to serve Cary, Morrisville and surrounding areas. Enrollment is now open for 2022-23. For more information, visit annoorquranacademy.org.
Learn More →
Join us for a presentation by Amna Baloch, on understanding the mental health system. She will discuss different types of practitioners and common approaches to therapy. Join us on Friday,
Learn More →
What's Happening at Your Masjid
Join us at an event as we continue to offer in-person and virtual programming to our community.
We're committed to providing high-quality, engaging media resources to help you stay connected with your masjid during the pandemic and beyond. Like, subscribe, and share our content with your friends.
Upcoming/Current Livestream
The Islamic Association of Raleigh (IAR) is seeking a motivated, trustworthy individual to serve in the role of IAR CEO. Job duties and responsibilities can be found below. Please submit...
The Islamic Association of Raleigh (IAR) is an Islamic center serving as a masjid, school, and a gathering place for the Muslim community in the Triangle region of North Carolina.