Islamic Association of Raleigh
808 Atwater Street
Raleigh, NC 27607
Tel. (919) 834-9572
Per Raleigh City Ordinance, starting Friday 8/13 at 5PM: all congregants are required to wear masks at IAR facilities at all times. Prayer mats are not required.
Click "read more" for further details on how these guidelines will affect onsite programs. Thank you for your continued cooperation during this difficult time.
Read More »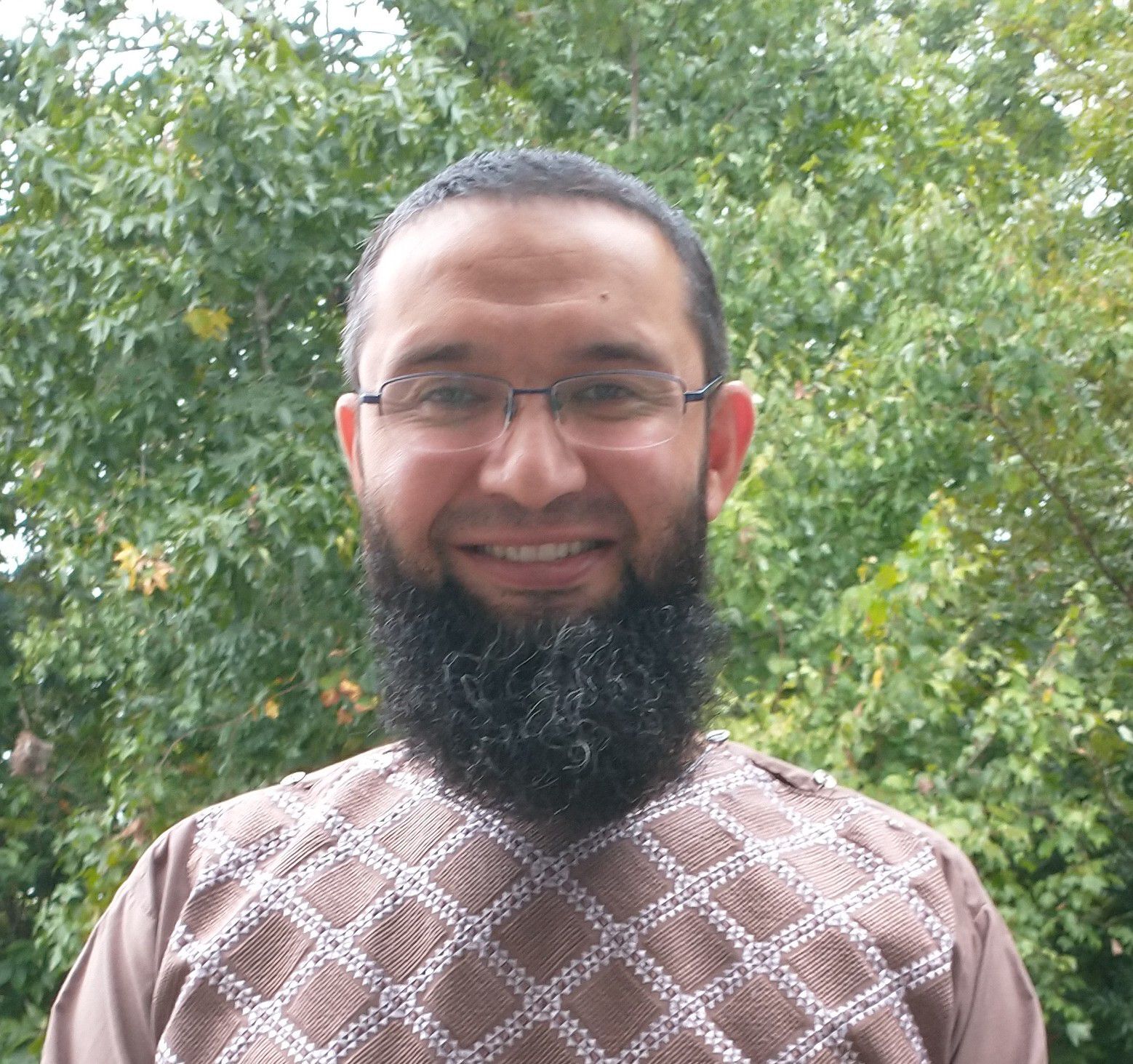 Worship God and Be Patient With His Obedience
Imam Mohamed Badawy
Religious Specialist - Imam at Islamic Association of Raleigh
The Issue of the Muslim Woman
Mohamed Hanini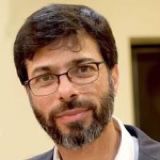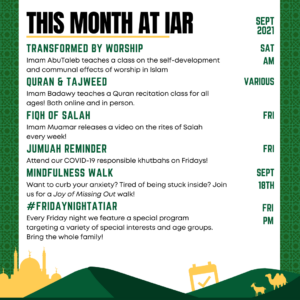 Your masjid has a variety of exciting events coming up this month! Click through to check them all out. Transformed by Worship (starts Sept 25) Imam AbuTaleb teaches a class on the self-development and communal effects of worship in Islam. Saturdays at 8AM. In the upstairs Musallah and online. Registration highly recommended. Quran and Tajweed (start Sept 27th) Imam Badawy teaches a Quran recitation class for all ages! Brothers: 18 years and up on Mondays on campus. First floor in the back of Musallah. Sisters: 18 years and up on Wednesdays on campus. First floor in the back of Musallah. Elementary and middle school
Read More »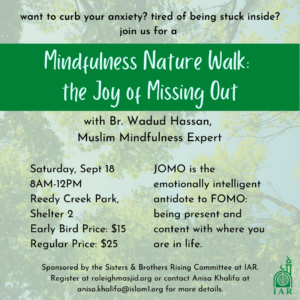 Want to curb your anxiety? Tired of being stuck inside? JOMO is the emotionally intelligent antidote to FOMO: being present and content with where you are in life. Join us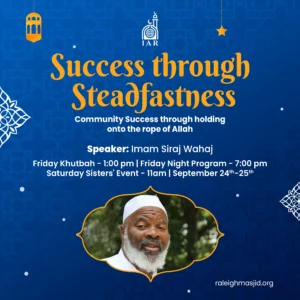 Your masjid is delighted to host Imam Siraj Wahaj for an exciting weekend surrounding the theme "Success through Steadfastness." Friday, September 24th 1 PM: Jumuah Khutbah 7 PM: Friday Night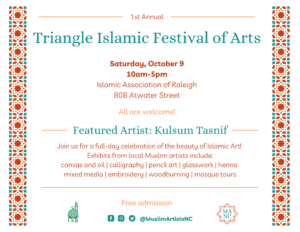 Join us for the first Triangle Islamic Festival of Arts, a full-day celebration of the beauty of Islamic art. Local Muslim Artists will showcase their paintings, digital art, woodworking, glasswork,
Upcoming Programs
Join us at an event as we continue to offer in-person and virtual programming to our community.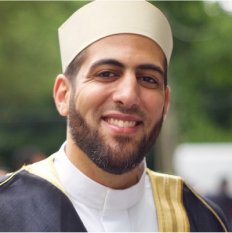 Imam/Religious Specialist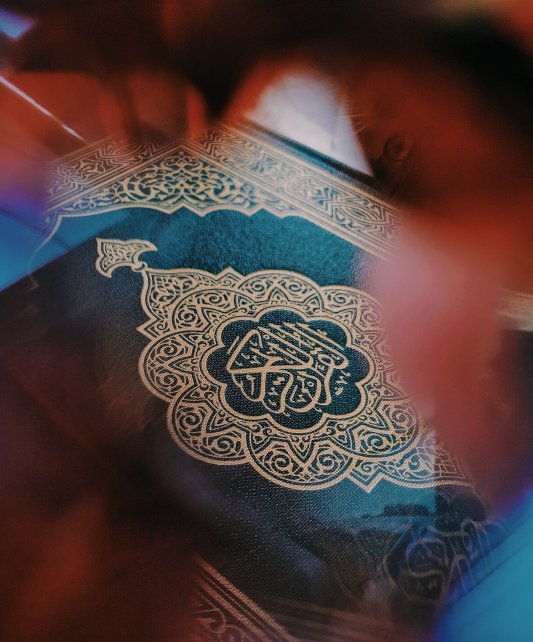 The Islamic Association of Raleigh (IAR) is an Islamic center serving as a masjid, school, and a gathering place for the Muslim community in the Triangle region of North Carolina.