By the Mercy of Allah SWT we are praying shoulder to shoulder with our Brothers and Sisters this year.
Join us for Fajr at 5:30 AM followed by a short Islamic Reminder.
Listen and pray with a beautiful recitation of the Holy Quran during Taraweeh at 9:30 PM.
Come pray a special night prayer (Qiyam) at 3:30 AM.
Complete the Quran (Khatem) on Friday, April 29th at 9:30 PM at the Islamic Association of Raleigh.
Eid Prayer is on Monday, May 2nd at 7:30 AM and 9:30 AM at the NC State Fairgrounds.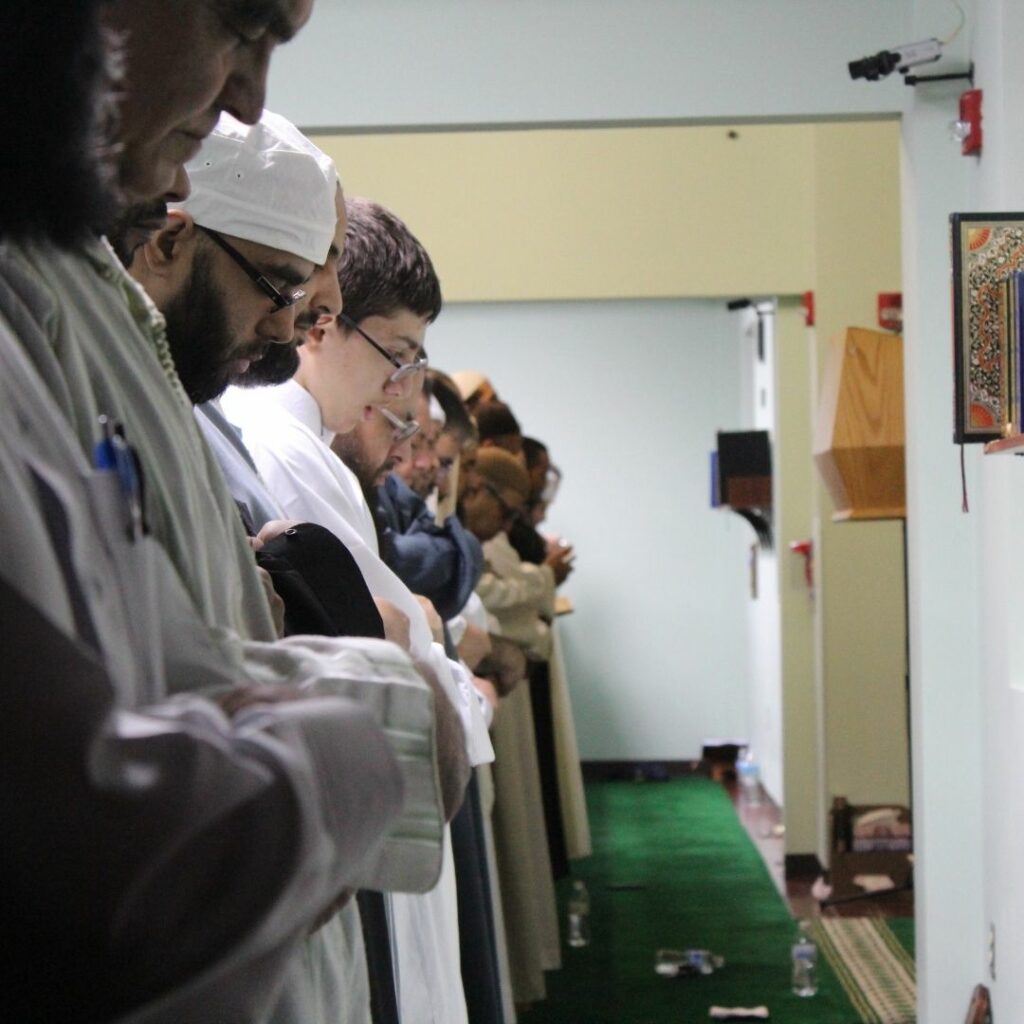 Laylatul Qadr (Night of Power)
Laylatul Qadr, the Night of Decree or Night of Power, is one of the most sacred nights in the Islamic calendar. It was the night in which the Qur'an was revealed to the Prophet Muhammad (peace be upon him), and falls within the last ten nights of Ramadan.
It is also believed to be the night in which Allah shows great mercy to His creation and the night in which one's fate is decreed.
Allah says in the Qur'an, "The Night of Decree is better than a thousand months," (Qur'an, 97:3).  This means that when a good deed is performed on Laylatul Qadr, it is as if that deed has been performed for more than 1,000 months.
The exact date of Laylatul Qadr is unknown, although it is thought to occur on an odd night in the last 10 days of Ramadan (e.g. the 21st, 23rd, 25th, 27 or 29th night). The Prophet Muhammad (peace be upon him) said, "Seek it in the last 10 days, on the odd nights," (Hadith, Bukhari and Muslim).
Lady A'ishah (may Allah be pleased with her) said: "The Prophet (pbuh) would exert his best (in worship) during the last 10 days (of Ramadan) more than at other times." [Muslim]
The Prophet (Peace be upon him) tells us "Whosoever shares in building a masjid for Allaah, even if it is as small as a bird's nest, Allaah (All praises belong to him) will build for him a house in Paradise."
Automate Your Giving For the Last Ten
Choose this option if you want to ensure your generous donation falls on Laylat al-Qadr! A $1 donation on Laylat al-Qadr is equivalent to $28,000.
A team of donors will be matching up to $10,000 each night!
Choose this option if you want begin a new one time or monthly donation!