The much neglected focus of our community has been personal, family, behavioral, and mental wellness. A taboo topic by its nature; however, a difficult reality for many in our own community. Alhamdulillah, with all praises and thanks due to Allah, we are proud to announce our latest initiative, IAR Pastoral Care and Counseling Referral Services.
A group of qualified volunteers, Muslim health professionals, coming together to assist our community at large. We welcome volunteers & suggestions! Please email [email protected].
"There is no disease that Allah has created, except that He has also created its treatment."
Narrated by Abu Huraira
Our Objectives
To effectively and confidentially reach out to those who are in need of such services.
To provide referral to mental health support services
To create awareness and educate the Triangle community about various mental health/social issues.
To keep track of future events and activities, follow @IARHealth on Facebook.
Spiritual aspects of dealing with the Coronavirus crisis (by Umair Haseeb):
Bio: Umair Haseeb formally studied Arabic, the basics of Islam, and Quran in Chicago, which lea him to move to Morocco and the Mauritanian Sahara to pursue a full time study of Arabic and Islamic Law. He received his 'Shahada Alimiyyah', or degree as well as licenses directly from their scholars, after studying at The Qarawiyyin University in Fez, Morocco. He holds licenses in Legal Theory (Usul), Maliki Law, Grammar, Theology, and the Prophetic biography. He currently serves as the Imam of the 'Sayyida Fatima Project at CIC', under the auspices teacher Shaykh Muhammad el Emam, serving the South West Side of Chicago, as well as doing post graduate work at Al-Azhar University-Cairo.
Special Services:

Visits for hospitalized children + adults. (Visits in Triangle Area Only)
Request free educational emotional & behavioral wellness workshops for group of 10 & above.
To request any of our special services, please email: 

[email protected]

.
Past Offerings
Ending the Silence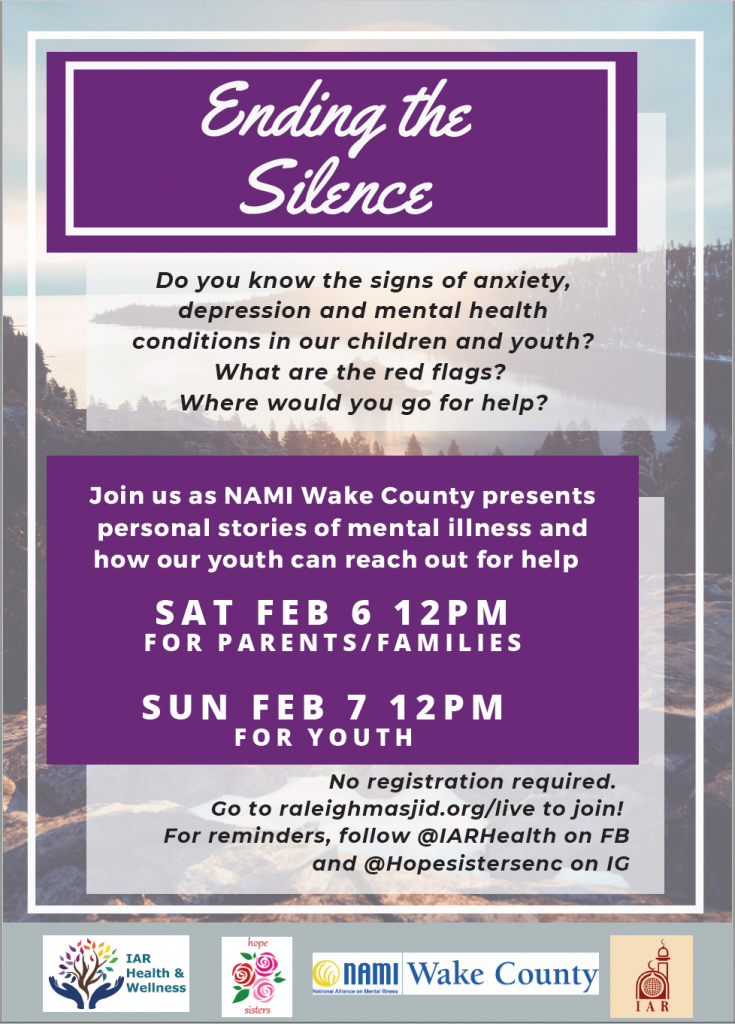 Relationships 101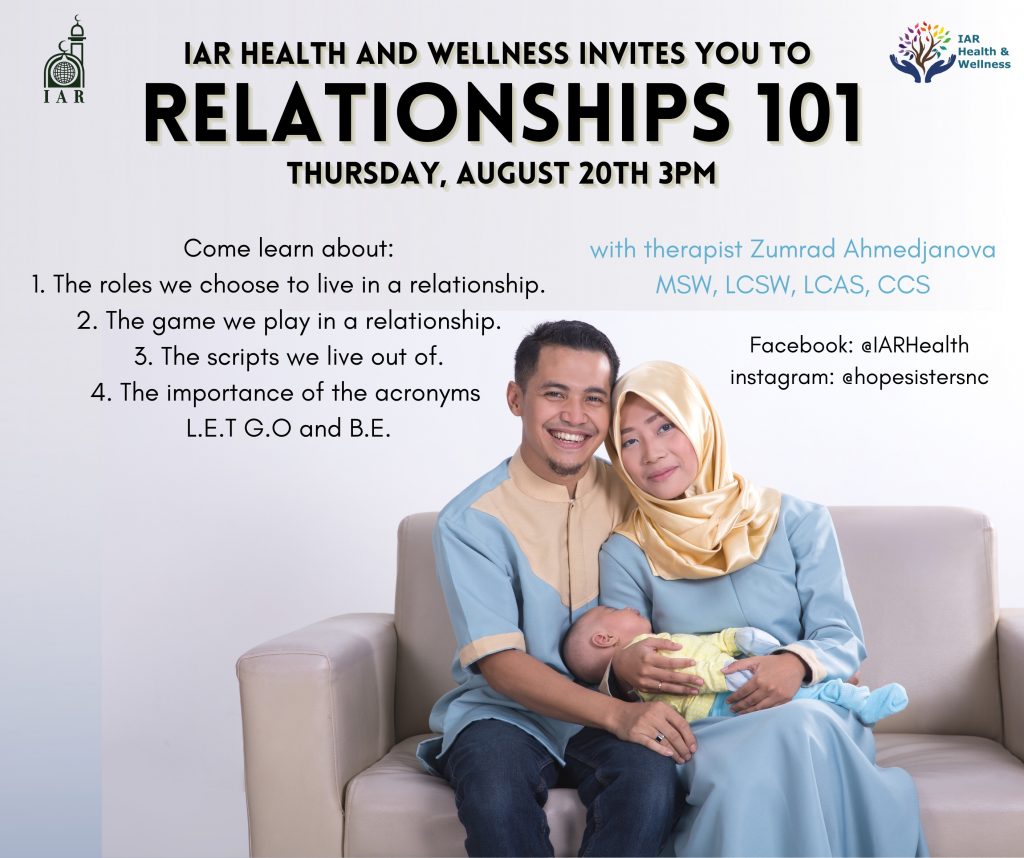 Power in Unity