09.25.22

808 Atwater St, Raleigh

12:00PM - 1:15PM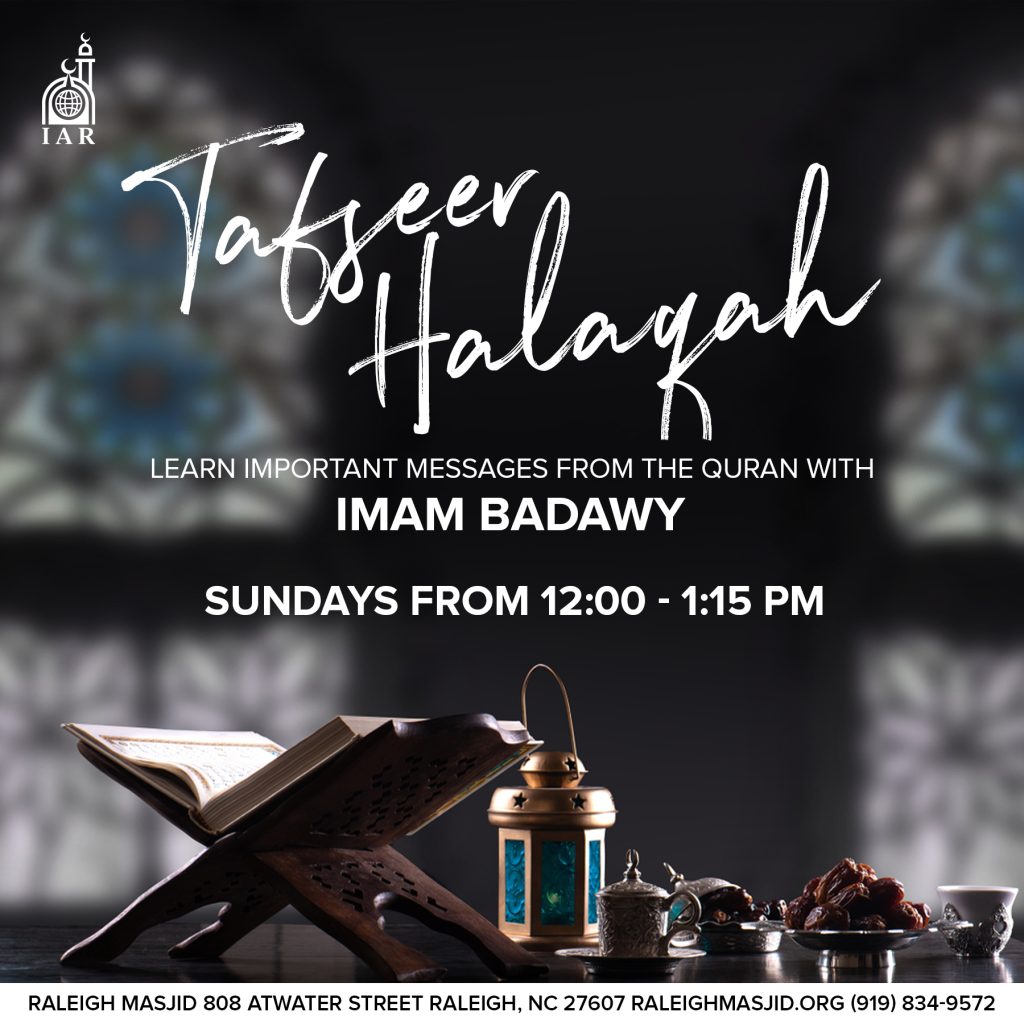 Join us on Sundays from 12:00 – 1:15 PM to learn important messages from the Qur'an with Imam Badawy!
Posted:

September 21, 2022
More events at your masjid
Are you ready for the biggest MSA event in NC ever! Join RISE and MSAs from around NC for a night filled with worship, social cohesion, and fun? We are honored to have guest speaker Imam Ahmad Deeb for this event! This event will be happening at the Islamic Association of Raleigh on Friday, Feb. 10 from 9:00 PM – 1:00 AM!