11.04.24

808 Atwater St, Raleigh

7:30PM - 9:30PM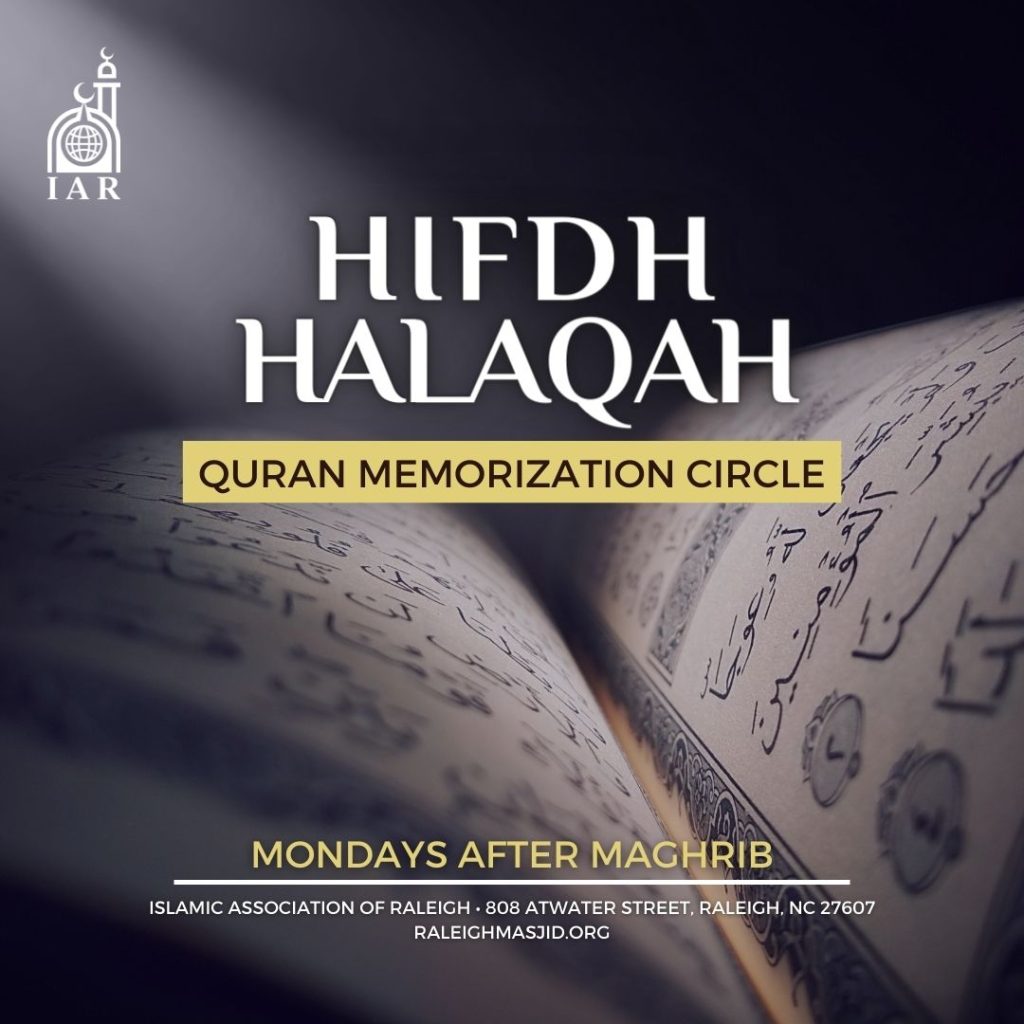 Brothers and sisters are welcome to join the weekly Hifdh Halaqah to assist with Qur'an memorization every Monday after Maghrib!
More events at your masjid
Youth ages 5 and older are invited to come attend Quran circles with community instructors and play at the Masjid on  Saturdays between Maghrib and Ishaa! Parents of children 5-12 are asked to remain at the masjid during the program with their children.