11.20.24

808 Atwater St, Raleigh

7:30PM - 9:30PM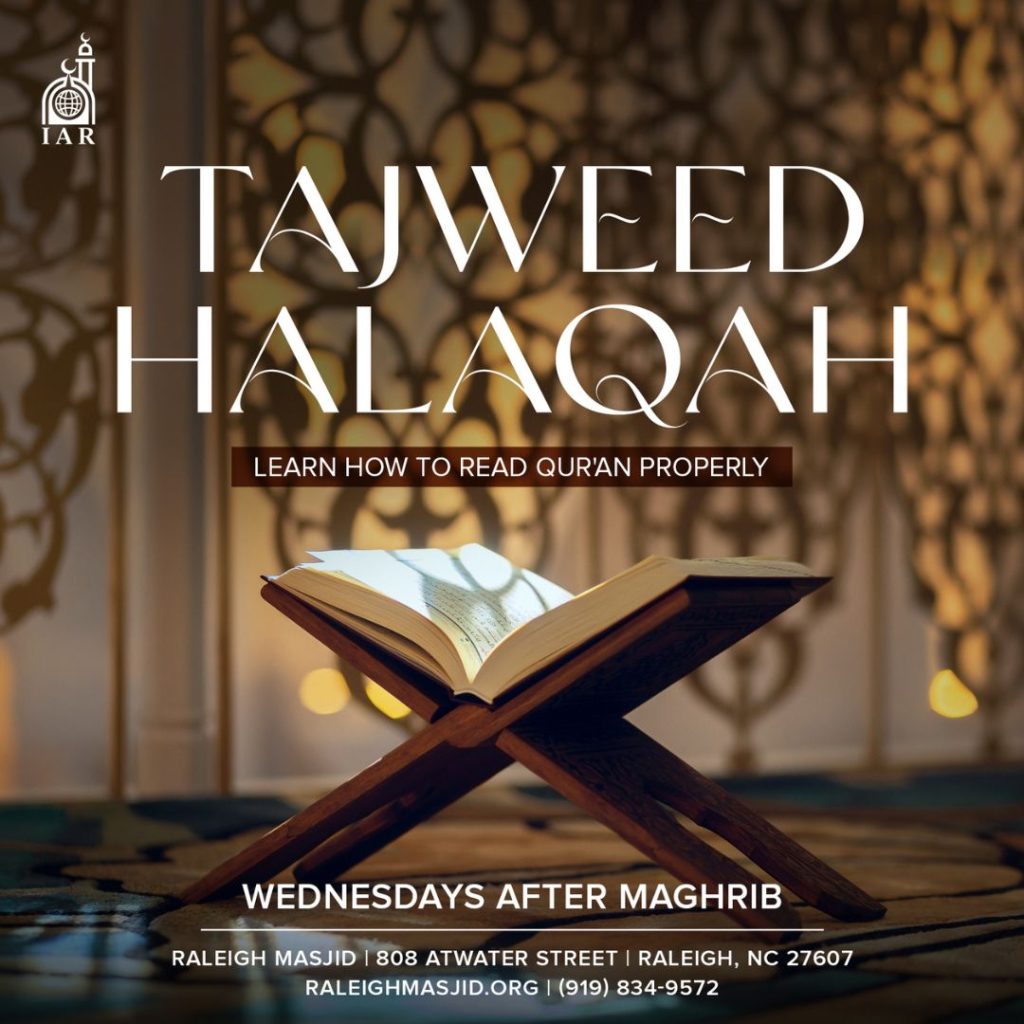 We're excited to announce a new Tajweed halaqah for brothers and sisters held on Wednesdays after Maghrib prayer!
More events at your masjid
REGISTER HERE The IAR is happy to announce the "Studies in Usool Al-Fiqh" course on Sundays after Maghrib taught by Dr. Hisham Sarsour and guest instructors. Join us starting this Sunday, June 26th!