10.26.22

808 Atwater St, Raleigh

7:30PM - 9:30PM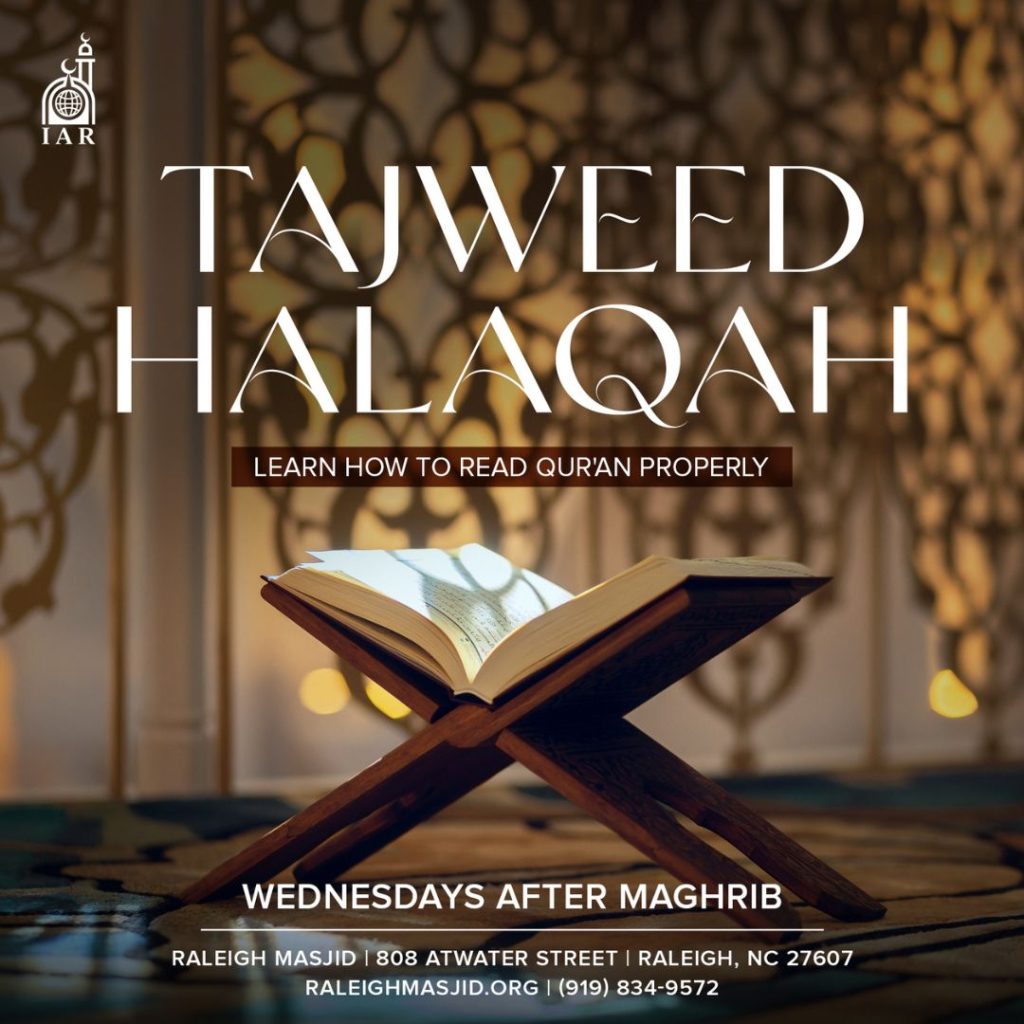 We're excited to announce a new Tajweed halaqah for brothers and sisters held on Wednesdays after Maghrib prayer!
More events at your masjid
Start your personal journey reading Arabic and Quran recitation with " Introduction to Quran and Arabic Reading". Students will learn from the Al-Qaida An-Noorania book which begins with a basic introduction to the Arabic language alphabet and moving to understanding Arabic Diacritics to finally Applying beautified Quranic recitation reading. The class is offered Sundays virtually through Zoom Platform. A Textbook will be provided (at no cost) after submitting class registration form.