Eid Al-Adha on Saturday, July 9th.
The Islamic Association of Raleigh (IAR) congratulates you on the approach of Eid Al-Adha on Saturday, July 9th. Eid prayers will be held in the Exposition Center at the NC State Fairgrounds in two shifts:
We have adjusted the shift timings and highly encourage everyone who can make it to the first shift to plan accordingly to avoid being over capacity for the second shift. Please bring a prayer rug for yourself and your family.

We are also excited to announce that Eid Fest, our community Eid celebration, will be held on the day of Eid at the Exposition Center beginning at 3pm.

The khutbah will be broadcast live as a spiritual reminder for those tuning in from home. 
1st Shift
Prayer at 8:30 AM with gathering at 7:30 AM
2nd Shift
Prayer at 10:30 AM with gathering at 9:30 AM
Eid Fest
3:00 PM to 7:00 PM
Join us for our annual Eid Festival, on Eid day!
Look forward to a variety of fun activities for youth including: bouncy castles, arcade games, food trucks, community vendors, and other exciting activities!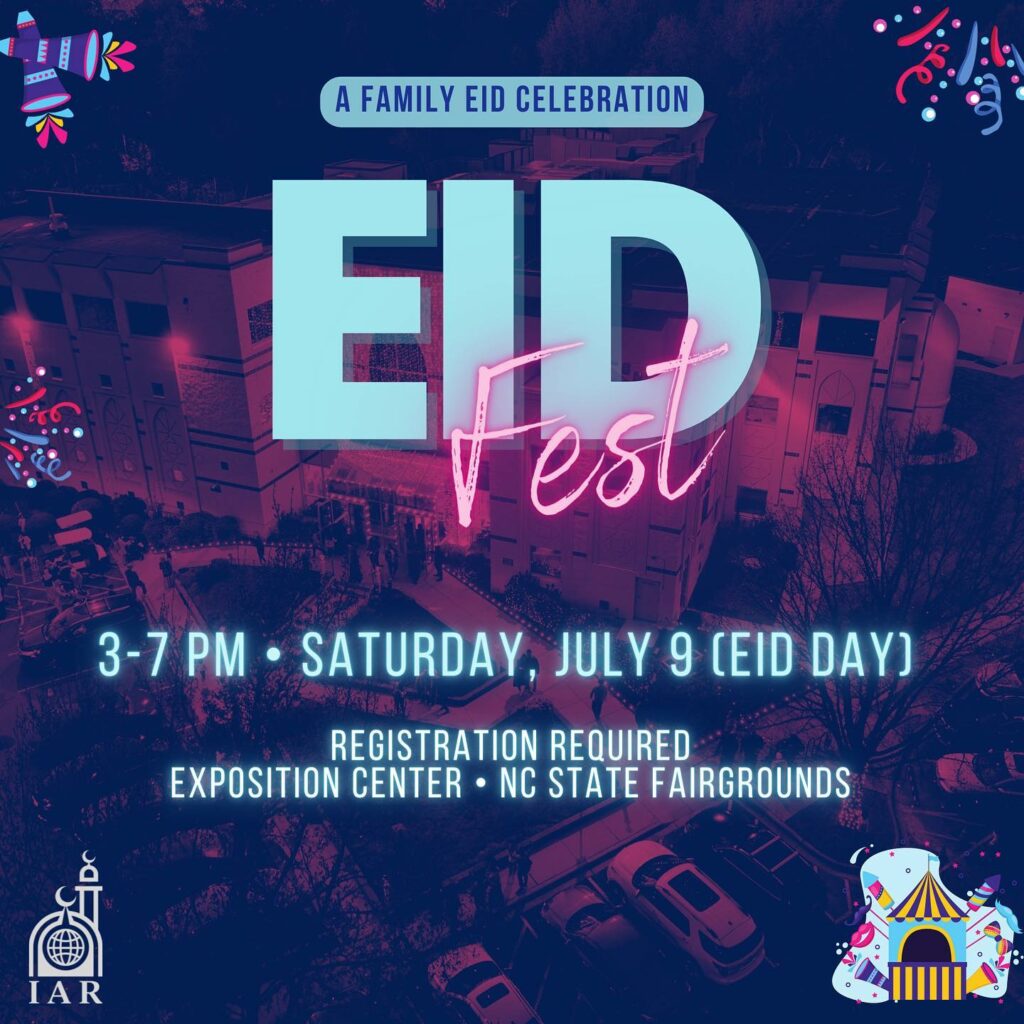 Hillsborough St. Closure
Access to Gate 2 will be limited due to utility work during the Eid weekend.
Please follow posted detour signs if entering the fairgrounds from the Blue Ridge Rd. intersection.